Villa Vistarenni wedding in Chianti Tuscany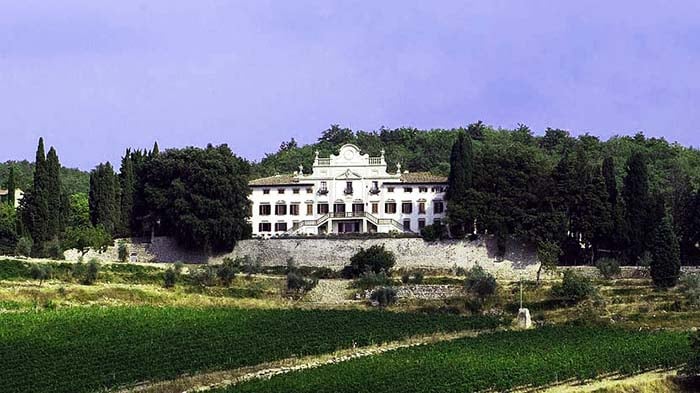 Villa Vistarenni wedding in Chianti Tuscany
Dena and Adam are a wonderful enthusiast couple from Hong Kong, she's native of Kuala Lumpur in Malaysia and he's born in New York, they also like to travel to learn about other cultures and know more people; that's why the guests are coming from all over the world of course, from USA to UK, from Australia to Japan and so on!!!
The whole wedding day (very well organized by Francesca and Silvia of Efffetti – wedding planners & events) from ceremony till wedding party make the most of the beautiful location: Villa Vistarenni.
Guty & Simone – the Italian wedding musicians and dj – takes care of the musical aspects of the day. They set up a sound system + wireless microphones in the dinner area for some background music and speeches (and a surprise performance of a guest singing a song just before dinner that add something special to the event); the background music playlist is made by the groom, he made his Spotify playlist little by little and then shared it with us just before the wedding day.
The after dinner party takes place in the ballroom that's inside the building behind the Villa, a large hall decorated with fine frescoes; here Guty & Simone set up their main sound system, instruments, lights system and dj gear; the videos show the bride, groom and guests dancing to the live music and dj set by Guty & Simone.
Villa Vistarenni is a 17th-century building immersed in the Tuscan countryside, 30 km from Siena. It features a sun terrace with outdoor swimming pool, spacious and suite rooms, and free Wi-Fi in public areas.
The Vistarenni is particularly suitable for weddings, hosting 34 people in the Villa and the Dependances. The charm surrounding the villa is a perfect setting for a refined and romantic wedding; the venue still retains the original architectural features of the time, with frescoes, decorated ceilings, and precious draperies and paintings.
Villa Vistarenni Wedding in Chianti Tuscany
Wedding in Chianti Tuscany wedding band live musicians and Dj Tuscany
Villa Vistarenni wedding party live music and Dj set wedding musicians Tuscany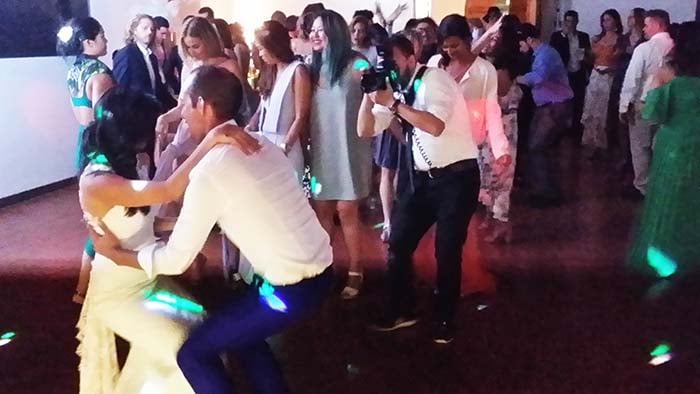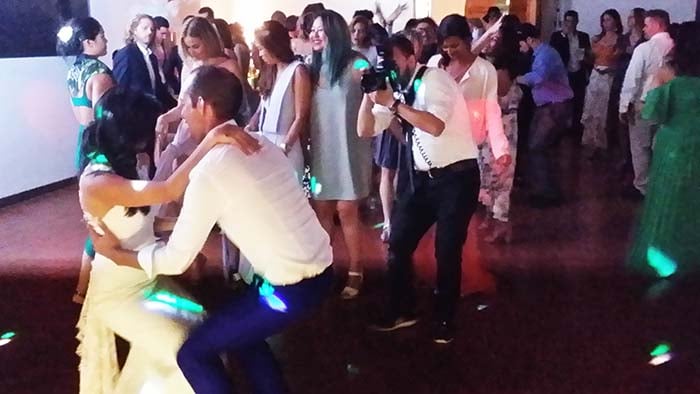 Villa Vistarenni Wedding in Chianti Tuscany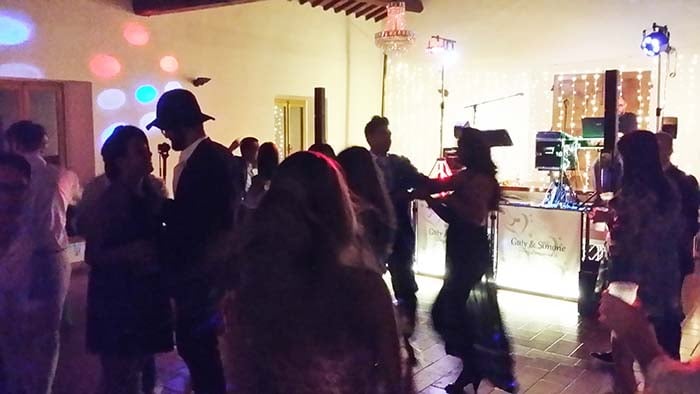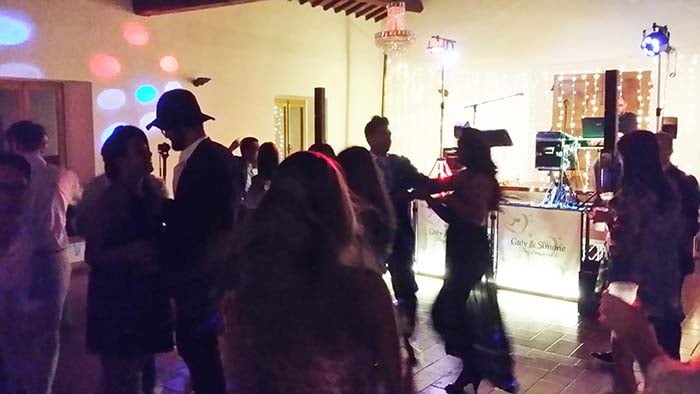 – Luxury wedding at Villa Cora, Florence
– Luxury wedding in Artimino, Villa la Ferdinanda, Tuscany
– A wedding at Villa Petrolo, Tuscany 2 video
– Villa di Corliano wedding, Relais dell'Ussero
– A wedding at Il Castagno, Gambassi Terme, Florence
– Irish wedding reviews, recommendation from an Irish couple
– Wedding party at Marriott Grand Hotel Flora Rome
– Irish wedding party at Borgo di Tragliata, Rome
– A wedding at Villa Catignano, Siena Tuscany – post 2 – post 3 – post 4
– Wedding at Casa Cornacchi, Montebenichi, Bucine, Tuscany – post 2 – post 3
– Borgo Casabianca wedding party Tuscany
– Villa Pitiana wedding in Florence, Tuscany
– A wedding at La Badia di Orvieto, Umbria
– Castello di Modanella wedding, Siena, Tuscany
– Wedding party in Tuscany Tenuta la Borriana
– Irish wedding party at Hotel Majestic Rome (4 video)
– A Luxury wedding at Castello di Velona, Montalcino, Tuscany
– A beautiful wedding at Villa Le Fontanelle Florence
Home page – Video – Repertoire – Tuscany – Florence – Siena – Venues – Contacts
– Find a professional wedding videographer in Tuscany
– Get your SIAE permit online!